A Masonic Honor for one of us
On Tuesday March 8 Brothers Laurence Tuck and Arthur Mittelstaedt Jr. presented Bro. Rajinder Pal Singh Bhalla, one of our own. He became a member of Paumanok-Port Washington Lodge No.855 in 1976. He moved to Texas after a successful career in New York. Bro. Rajinder Pal Singh Bhalla is now a resident of Houston, TX where he moved to run a medical lab. Together with his wife, Bro. Ballah embodied the cultural values of India, the principles of Sikhism and foundations of Freemasonry. Together they exemplify Freemasonry at its best.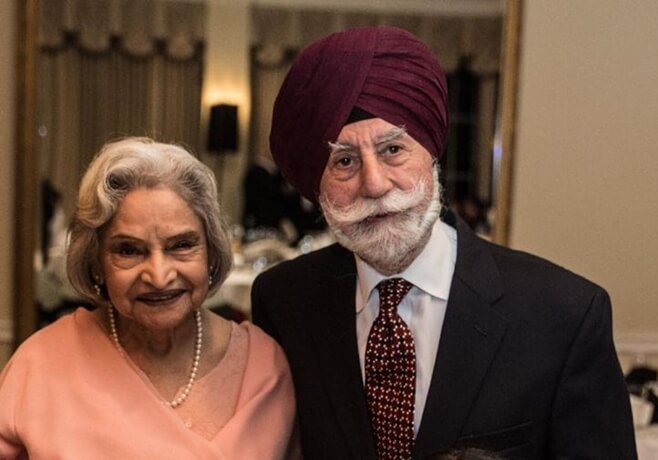 Bro. Raj Ballah, as remembered by Bro. Art and Bro. Larry, worked at a Charles River medical laboratory in Port Washington. Bro. Brian Staley, Police Commissioner and Trustee of our Lodge, remembers Charles River Laboratory well. Monkeys escaped from the laboratory and remembers getting the call at the police station.
Bro. Ballah joined the Port Washington Lodge in 1976 to 1993, serving as its Master in 1982, Joining Morton Lodge No. 72 in Richmond in 1995.
Recently, the Ballahs' joy of giving made headlines for donating one million dollars to several nonprofits in the United States. Nonprofits like The India Culture Center, Houston Food Bank, Houston Methodist Hospital Foundation, Kennett Education Foundation, Gurudwara Sahib of Southwest Houston and Sugar Land Legacy Foundation were among the nonprofits on their list.
Read more about his successful life and what it is to be a Freemason by following the links below.
For even more information, please read here